Working with iMIS Food provides the following benefits:
1. Company/Trademark protection
Comply with legal requirements
Comply with quality standards
Everything under control in detail
2. Quality
Real-time availability of quality data
Knowledge system: Formalization and safeguarding of knowledge
Effectiveness: Real-time food management based on expertise
3. Efficiency
Integrated cost savings: no repetition of measures
90% of QA administration without specific background
Flexibility: company and not person dependent
Direct access to iMIS Food experts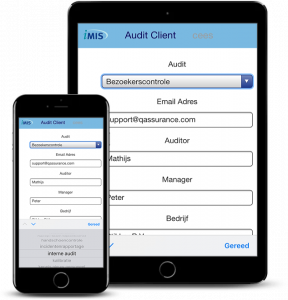 Why iMIS Food?
Product quality and food safety are high on the agenda and the food industry is increasingly confronted with rising quality costs.
Labeling must meet many legal requirements. Standards such as FSSC 22000, BRC, and IFS constantly impose stricter requirements and customers demand substantive information about the products supplied to them. As an entrepreneur, you therefore pay a high bill for a quality department, the necessary software, and the advisors that must be called in for supplementary expertise. iMIS offers you a high quality alternative with considerable savings on your quality costs. If you decide to start using iMIS, you can reap its benefits in less than a month.
View the components of iMIS Food here
iMIS Food is suitable for every type of Food company:
The implementation of iMIS Food
The iMIS Food implementation process includes 5 to 10 days of support per location and has a lead time of about 3 months. The support takes place mainly online.
We only advise companies that use the iMIS Food system.
Are you curious about which steps we go through together? Then view the implementation plan.
About QAssurance
QAssurance is specialized in food safety. We enable a food producer to manage food safety themselves. iMIS Food has been developed to achieve this. iMIS Food offers a complete infrastructure for QA matters, enabling efficient compliance with changing legislation and standards. With the iMIS Food Helpdesk, professional support is available for substantive and software questions.
Connect to comply
iMIS Food offers a complete infrastructure for QA matters, enabling efficient compliance with changing legislation and standards.
More than 1000 audits have been successfully completed with iMIS Food since 2009!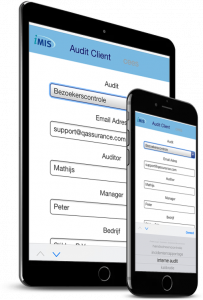 Do you want to see more from iMIS Food?
Then schedule a no-obligation online demo!
Within the company
With iMIS Food, everyone can be informed of the applicable rules and instructions within the company. The planning of the inspection rounds is available via the intranet and everyone can find out which inspection round should be performed and when. With the specification management system, a company has all end product specification under control. With iMIS Food, the entire company is involved in the quality system. All information about quality and food safety can be found on the secure intranet.
Communication with customers
With iMIS Food, the company never faces surprises. Most retailers use a website where label information, detailed raw material information, nutritional values, and allergens must be entered.
iMIS Food contains all information that can be requested by retailers. If a customer has a question about an end product, it is immediately known which delivery it concerns and which raw materials have been processed.
Food Safety news
On 17 June, we started the Food Safety Compliance training with 12 enthusiastic participants. We went back to the basics, the foundation to properly fulfill...
With our HACCP team training you can hold a good session with your team. The HACCP team will understand the role to be executed and...