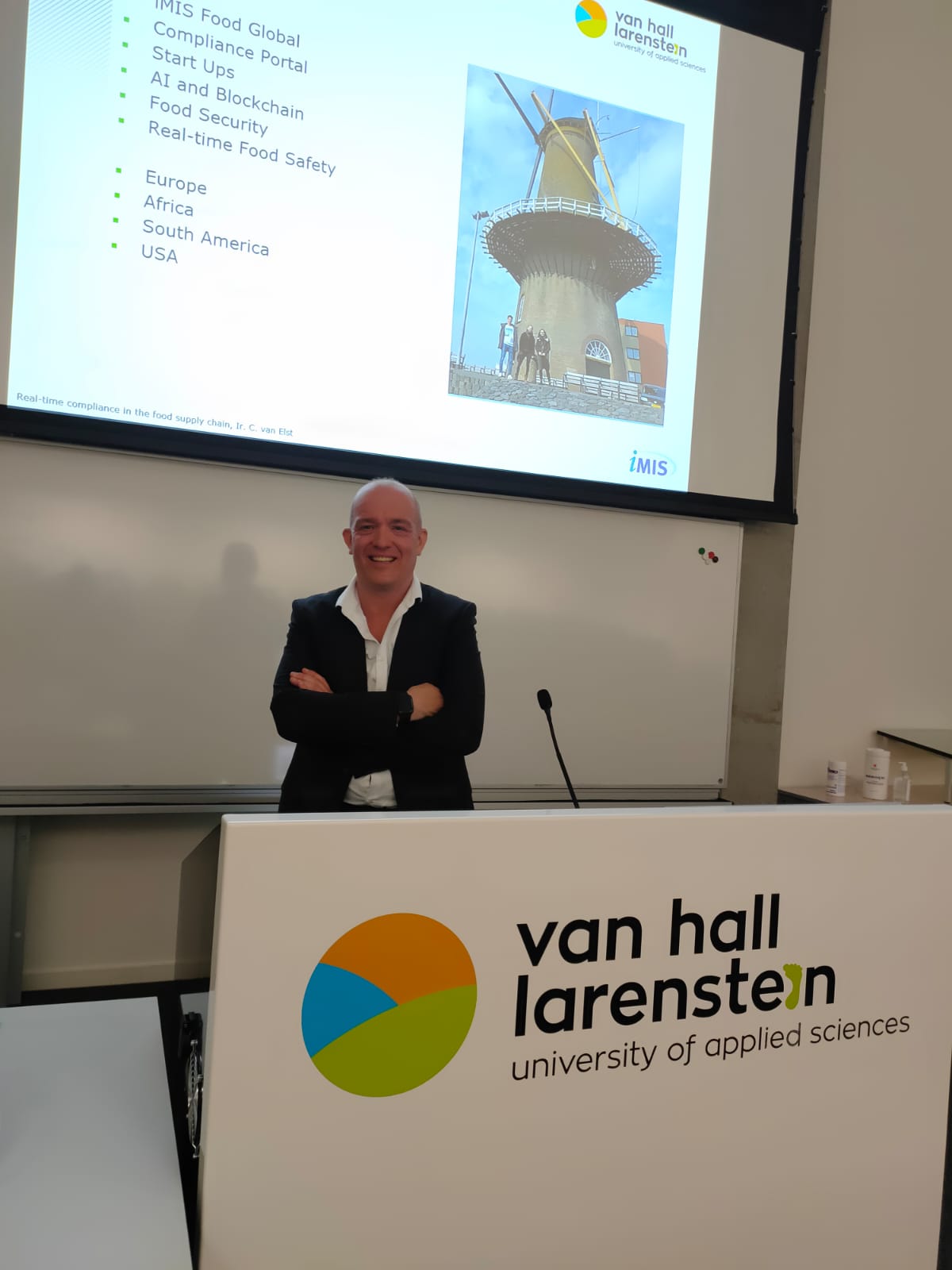 On wednesday May 26 Cees van Elst gave a guest lecture to the Food Technology students of the Van Hall Larenstein University.
If you are interested in the presentation, than you can download these here!

Study at Van Hall Larenstein, the most sustainable University of Applied Sciences in Holland! We offer a range of unique English-taught Bachelor, Master and Certificate programmes in fields in which Holland performs at the top. So whether you are interested in nutrition or international trade, are looking for a bachelor degree in the equine sports industry or want to work on the United Nations Sustainability Goals, we have the right programme for you!
About QAssurance
We are a Food Tech firm in Food Safety Compliance. Experts in setting up and maintaining Food Safety Systems for companies in the Food Supply Chain. We are dedicated to breaking down the barriers for Transparency and Trust in the Global Food Supply Chain.
In our Partnership Program we would like to work together with (Non)Governmental Organizations, Universities, Multinationals and Food companies.
iMIS Food Global
iMIS Food Global is a fully equipped Food Safety platform for developing countries. Unique is the installation of an iMIS Food server at the Food company, for online and offline availability.
The online (no travel costs) iMIS Food implementation process includes 6 to 10 days of support and has a lead time of 3 months.