We are a Food Tech firm in Food Safety Compliance. We are global experts in setting up and maintaining Food Safety systems for companies in the Food Supply Chain. Privately owned and independent.
Our team consists of a people with an university study in food technology & legislation, industrial engineering & management science and information technology & artificial intelligence.
In our Partnership Program we would like to work together with (Non)governmental organizations, Universities, Multinationals and Food companies.
Areas of expertise
Food safety standards
Food law and technology
IT system management & Software development
Industrial Engineering & Management Science
iMIS Food is a fully equipped Food Safety platform. Unique is the in-house software development and the installation of an iMIS Food server at the Food company. The predefined content for Food Safety Standards and Legislation has been validated in more than 1000 audits and is renewed weekly (English and Dutch).
The online iMIS Food implementation process includes 6 to 10 days of support per location and has a lead time of 3 months.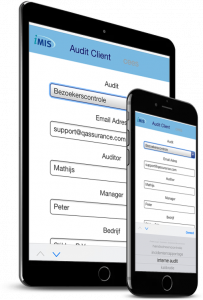 Portfolio with an id of "ukpages" is not defined.