Different food safety standards
BRC stands for British Retail Consortium. This is a trade association for major UK supermarkets such as Tesco, Safeway, Somerfield, and Sainsbury. This trade association developed the BRC Global Standard...
FSSC 22000 stands for Food Safety System Certification 22000 and is an internationally recognized form of demonstrable food safety. The FSSC 22000 has its origins in the Codex Alimentarius and...
IFS Food stands for International Featured Standards Food and bears a strong resemblance to BRC Food. The first variant of IFS Food is also based on the then current variant...
Download here more information about the food safety standards!
iMIS Food also supports the following ISO standards:
Do you have any questions about these standards?
Feel free to contact us and we will be happy to assist you.
About QAssurance
QAssurance is specialized in food safety. We enable a food producers to manage food safety themselves. iMIS Food has been developed to achieve this. iMIS Food offers a complete infrastructure for QA matters, enabling efficient compliance with changing legislation and standards. With the iMIS Food Helpdesk, professional support is available for substantive and software questions.
iMIS Food Update
Would you also like to receive the monthly iMIS Food Update and be invited to our events? Then fill in this form.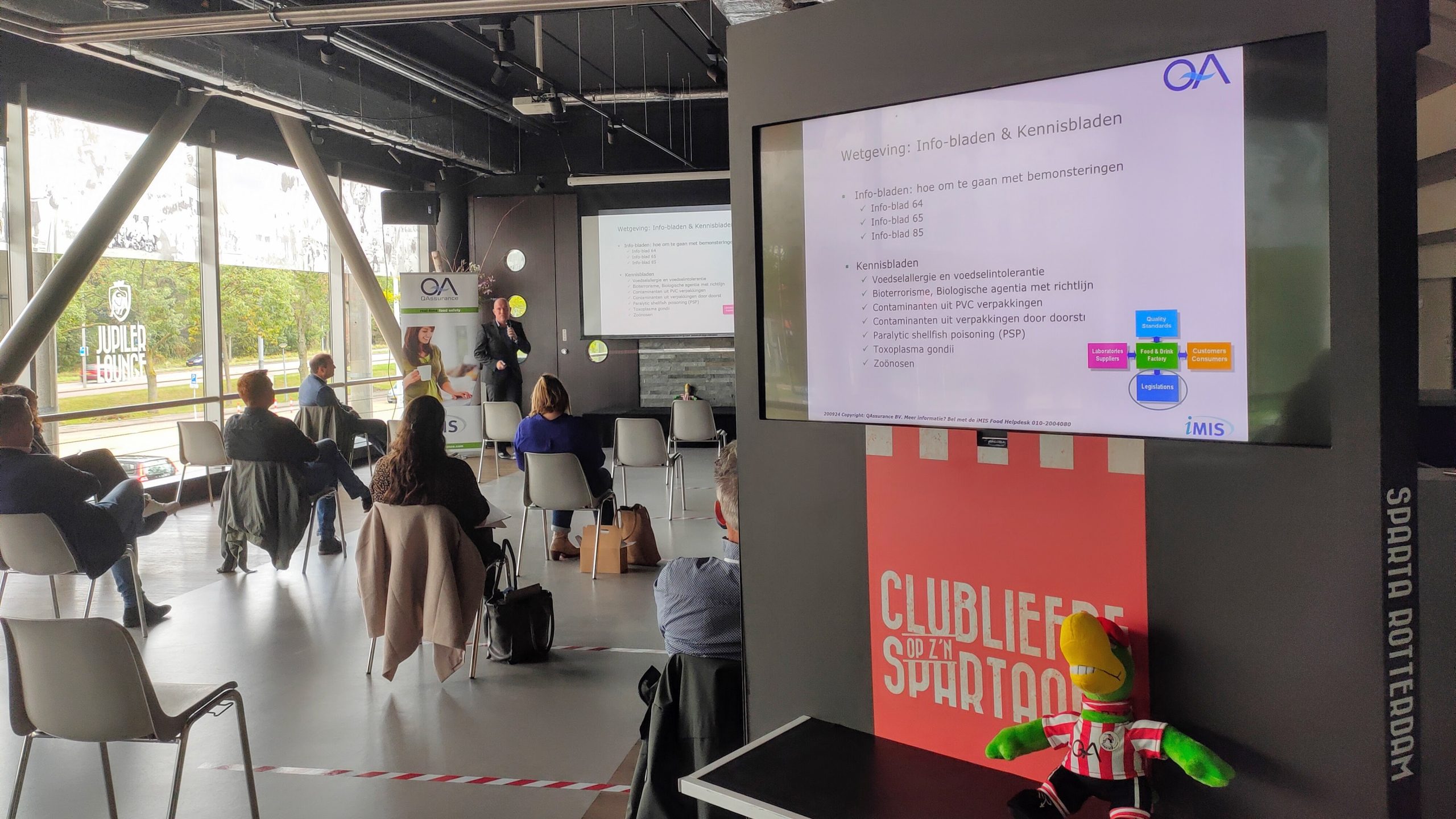 Food Safety News
The Safe Food Imperative report is a call for greater prioritization of Food Safety and public targeted investment in low and middle-income countries (LMICs).
In this article you can read more about African emerging countries and their market attractiveness.