Different food safety standards
BRC staat voor British Retail Consortium. Dit is een bracheorganisatie voor grote Britse supermarkten zoals Tesco, Safeway, Somerfield, Sainsbury. Deze brancheorganisatie heeft in 1998 de standaard BRC Global Standard for...
FSSC 22000 staat voor Food Safety System Certification 22000 en is een internationaal erkende vorm van aantoonbare voedselveiligheid. De FSSC 22000 vindt zijn oorsprong in de Codex Alimentarius en is...
IFS staat voor International Featured Standards Food en vertoont een sterke gelijkenis met BRC Food. De eerste variant van IFS Food is ook gebaseerd op de toen geldende variant van...
iMIS Food also supports the following ISO standards:
Do you have any questions about these standards?
Feel free to contact us and we will be happy to assist you.
About QAssurance
QAssurance is specialized in food safety. We enable a food producer to manage food safety themselves. iMIS Food has been developed to achieve this. iMIS Food offers a complete infrastructure for QA matters, enabling efficient compliance with changing legislation and standards. With the iMIS Food Helpdesk, professional support is available for substantive and software questions.
iMIS Food Update
Would you also like to receive the monthly iMIS Food Update and be invited to our events? Then fill in this form.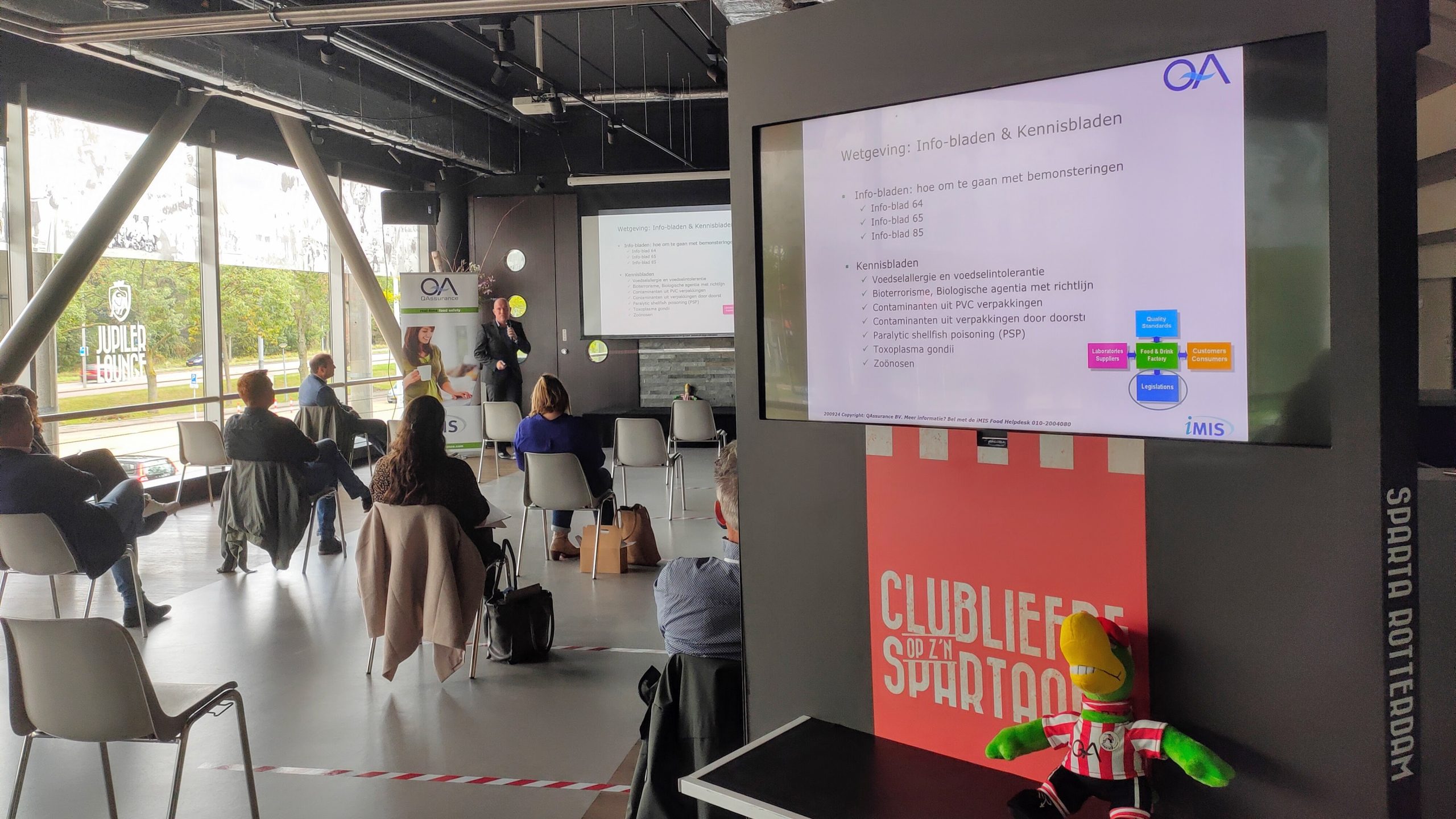 Food Safety News
In June 2021, FOGA Organic Gum from Sudan started the implementation of iMIS Food Global. The iMIS Food server in Rotterdam is currently being fully...
We will discuss the current Food Safety situation in the Netherlands and Germany. The session will be input for a German-Dutch Food Safety Conference in...