iMIS Food Updates
iMIS takes care of both the software and content updates. These updates are implemented as iMIS Food Updates. To ensure that this process runs professionally, every iMIS Food user is equipped with the same version of the system.
iMIS Food Compliance Portal
Food Fraud overview, library and updates
Food EU Legislation overview, library and updates
Food Safety Standards overview, library and updates
Food Training material and updates
iMIS Food generic overview, library and updates
Working with the iMIS Food Updates provides the following benefits:
Certainty
Continuously meeting the latest quality standards
Continuously working according to the applicable legislation
Continuously meeting customer needs
Professional update service
Working according to the right methodology
Quality
Access for everyone via intranet
Optimized ease of use
New functionality where desired
The system is set up for innovation
Efficiency
No time or cost lost due to standardized implementation
Automatic adjustment when a standard or law changes
Version control system and change reason log
Halving the cost of renewing the quality system
Impression: Information that iMIS Food users have access to, among other things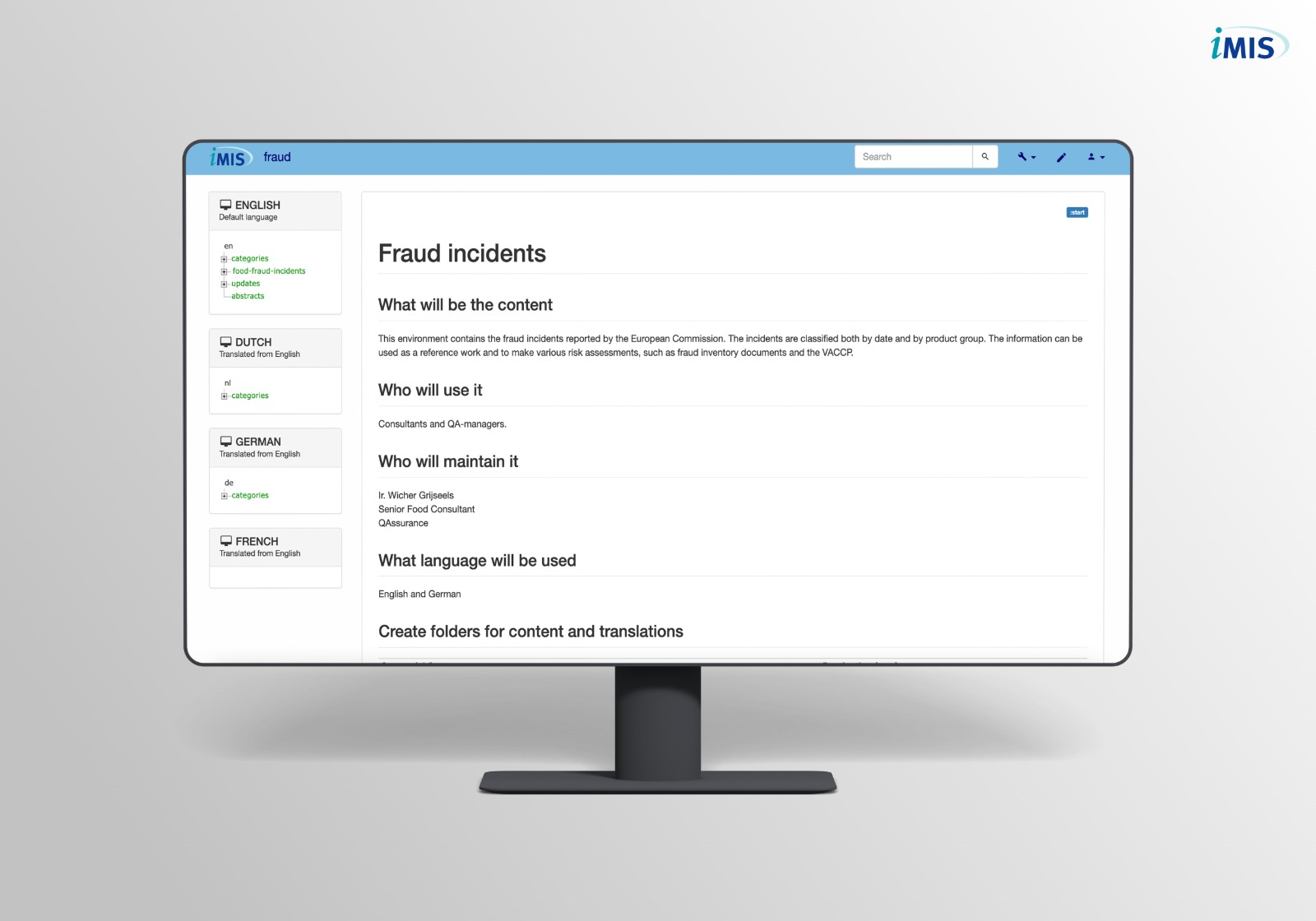 iMIS Food users have access to all Dutch Food and Goods Authority knowledge sheets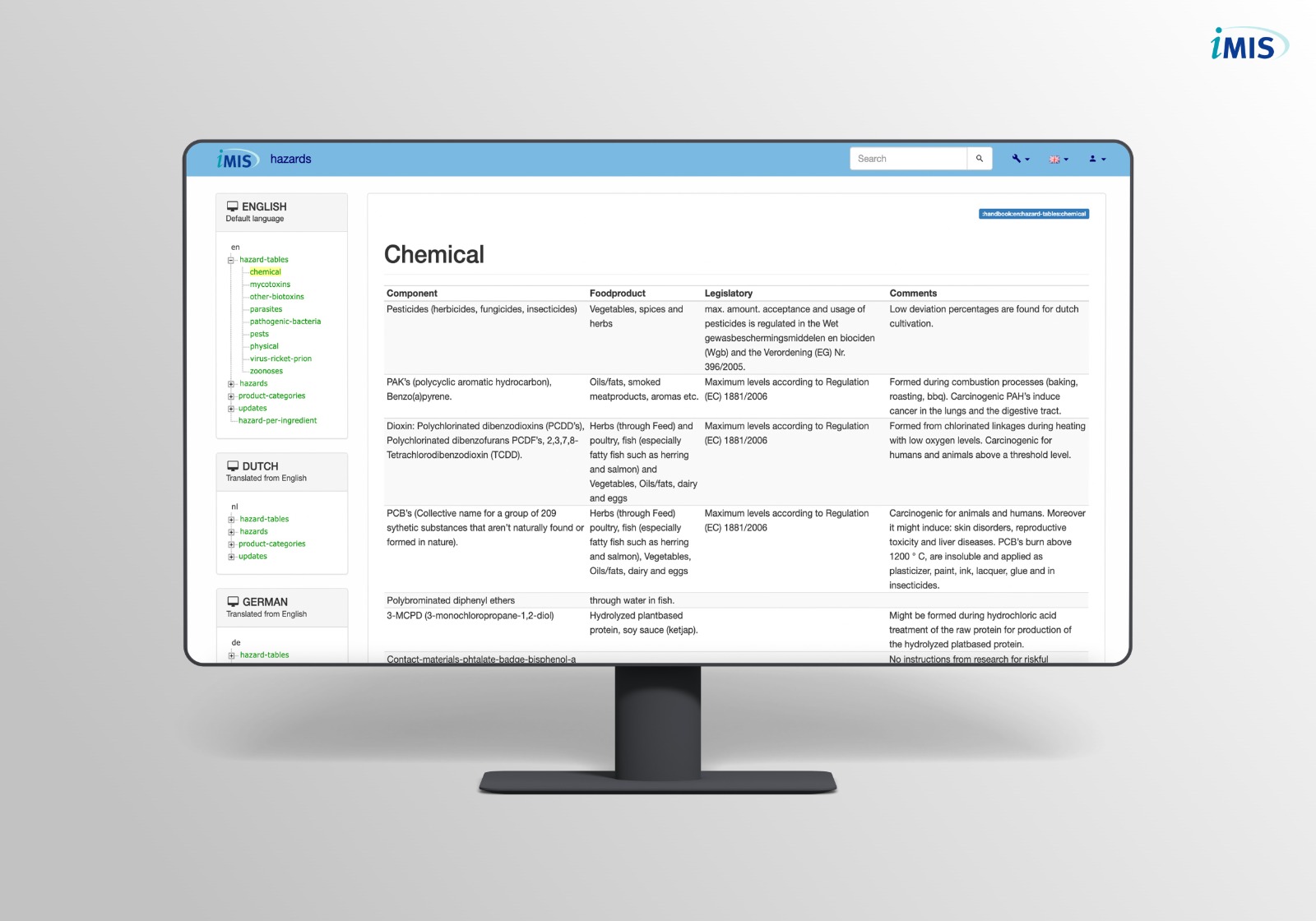 Do you want to see more of iMIS Food?
Then schedule a no-obligation online demo!
The implementation of the iMIS Food
Explanation of manual system and training
Activate generic iMIS Food information
Determining company-specific information in, among other things, procedures, and instructions
Adding the company-specific information
Introducing the new manual system to colleagues
Do you have any questions about the iMIS Food?
Feel free to contact us and we will be happy to assist you.
View the other components of iMIS Food here