Introduction customer trends and new food sources: what are the food safety risks involved?
Consumer behavior towards food is changing due to a variety of issues, including climate change, increased emphasis on improving health, worries about sustainability, and many others. In response, more and more new food sources, food production, and food preservation methods are being investigated in an effort to increase environmental sustainability and/or provide nutritional benefits.
Despite the positive outcome and influence, they might have on agrifood systems, novelty foods and new processing methods can inadvertently lead to new food safety risks. It is crucial for regulatory bodies, industry stakeholders, and consumers to work together to identify and mitigate these emerging risks by implementing robust quality control measures, regular inspections, and comprehensive safety protocols.
The article's goal is to draw attention to new, exemplary food safety drivers that are impacted by drivers and trends that find their roots in consumer's needs. [5]
What is driving the change?
According to FAO's Foresight report, which puts the focus on future food safety drivers, the following factors are driving changes in consumer behavior and food preferences:
Lowering environmental impacts of food production
Climate change
Improving health, especially amid the pandemic
Awareness of food waste
Concerns about animal welfare
Trustworthiness and authenticity
Read a summary of food safety trends and the Foresight method by FAO here.
Dietary patterns shifting
Dietary patterns are changing as consumers seek more sustainable and healthier alternatives. Consumer choices and consumption habits can influence the nutritional hazards associated with food, as well as the additives and pollutants that can be present.
In seeking more sustainable alternatives, consumers may consume more plant-based items.
-> This increases the risk of unintentionally introducing allergies to diets. For instance, soy as a meat replacement. [5]
Trying to be healthier, many consumers turn to food supplements. This trend increased even more during the COVID-19 pandemic.
-> Although healthy levels of vitamins and minerals are part of a healthy diet, overconsuming supplements might lead to health problems. [5]
Furthermore, the COVID-19 pandemic also influenced the way we eat and purchase food: people are buying their meals through online portals.
-> Food deliveries (groceries, take-away food) have been found to be associated with inaccurate food safety information provided by the seller, inappropriate cold chain systems, inappropriate safe handling practices, and cross-contamination. [5]
New food sources and novelty foods
The increased effects of climate change are putting food security at risk. Studies show that agriculture contributes to climate change. It is with these implications in mind that the need to develop and popularize new food sources and food production systems that are more sustainable than those now available is being driven. [5]
Protein alternatives  
The most popular trend concerning novelty foods is alternatives to proteins. Two key aspects affecting certain consumers' seeking alternatives to proteins derived from farmed animals: are perceived nutritive qualities and sustainability of plant-based foods. Protein alternatives can be animal-derived, or plant-derived.  [2] [5] [6]
Insects are not new in human consumption but are categorized as ''new food sources" in Western countries, where their consumption is not traditional. Although, even in Western countries their production is increasing, influenced by the sustainability of their production compared to traditional farming.
-> There are numerous bacterial species connected to edible insects, some of which are pathogenic.
-> Insects may be exposed to a variety of chemical hazards, (pesticides, veterinary medications, mycotoxins and heavy metals).
-> Insects might pose a risk for allergic reactions, especially in individuals allergic to crustaceans due to allergen cross-reactivity.
[3] [5] [6]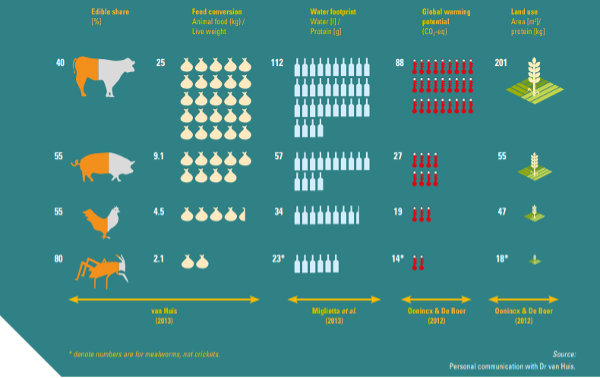 In 2013, the world was introduced to the first beef burger made using in-vitro cultivation of animal cells. This offers a nutritional identical alternative to farmed meat, a response to growing animal-derived product's needs.
-> The processing steps involved in the processing of cell-based products might involve a risk of contamination, both microbiological and chemical. [5] [6]
Even though consumers are consuming fewer items made from animals, many still crave the distinctive flavor and mouthfeel of animal products. As a result, many plant-based substitutes that closely resemble the flavor and consumption experience of animal-based goods have been developed.
-> Plant-based products do not always provide the same nutritional value as animal-derived food. This is particularly problematic for vulnerable populations (e.g., emerging trends of plant-based formula).
-> High moisture content and neutral pH of plant-based meat can create an environment for the growth of pathogens.
-> Chemical hazards have been found to be associated with plant-based products, this includes mycotoxins, antinutrients (lectins), allergens, and chemicals arising from processing (heterocyclic aromatic amines) and heavy metals. [5] [6]
New trends in agrifood systems
Emerging trends in the agri-food industry are being driven by consumers' increasing demand for more sustainable alternatives. These trends involve finding new alternative ways to produce food, reducing waste and recycling.  [5]
Circular economic trends are arising in the food industry. Ways that aim at reducing waste and recycling include recycling plastic and using biodegradable alternatives.
-> Concerning substances that might contaminate food if non-food grade polymers are used in the recycling of food-grade products.
-> Alternative biodegradable bioplastics might pose a risk of contamination from mold, or allergens.  
-> Re-using waste (food, feed) might induce food safety risks such as contamination from microbiological and chemical hazards. [5]
Urban agriculture is becoming popular due to the increasing population living in cities. Urban farming or agriculture can make use of unused land and space, offer year-round access to fresh food, promote healthy diets, and promote sustainability by introducing new agriculture methods, such as vertical farming. [5]
-> Urban farming might pose a risk of contamination of food with pollutants from the air, or chemical hazards coming from contaminated water sources or pesticides. [5]
Consumers frequently associate eating organic food with being healthy, delicious, and ecologically beneficial, but this association does not imply that the food is necessarily safe.
-> Food may pose the same risks as non-organic goods: pesticide contamination, microbial contamination, mycotoxins and heavy metals.
[4]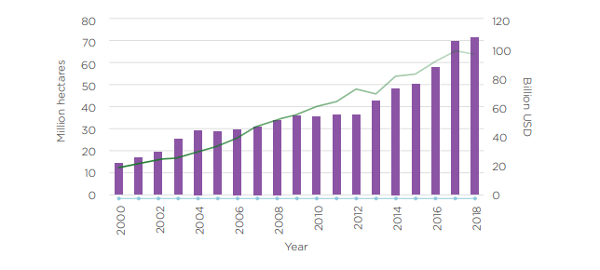 What are existing regulations?
The Codex Alimentarius has recently drawn attention to new food sources and production techniques and aims to create mechanisms to address new concerns. [1]
According to European legislation, any food that was not "significantly" consumed before May 1997 is regarded as a novel food. New foods, food from novel sources, novel ingredients, novel methods and technologies for food production are all included in this area. According to the legislation, innovative foods must receive pre-market approval based on an assessment that adheres to safety criteria. [2]
Conclusion
Any type of food production approach must have food safety as an essential requirement.
For legislation and guidelines to remain relevant and keep customers safe, consumption habits will need to be taken into account.
Consumers should also be encouraged to educate themselves about the risks involved with new food production methods, novelty foods, and trends. [2] [5]
Sources
[3] Food and Agriculture Organization of the United Nations. (2021). Looking at edible insects from a food safety perspective. In Food and Agriculture Organization of the United Nations.
[4] Food and Agriculture Organization of the United Nations. (2021). Organic foods: Are they safer? In Food and Agriculture Organization of the United Nations. Food and Agriculture Organization of the United Nations Bangkok, 2021.
[5] Food and Agriculture Organization of the United Nations. (2022). Thinking about the future of food safety: A foresight report. In Food and Agriculture Organization of the United Nations. Food and Agriculture Organization of the United Nations.
---
Related articles to Customer trends and new food sources
Many customers and visitors to this page 'Customer trends and new food sources' also viewed the articles and manuals listed below: