nuTIQ and the GBA GRoup
With an increase in complexity in the global supply chains, our partner nuTIQ, a subsidiary of the companyGBA Group, offers integrated solutions for quality assurance and commodity procurement along the entire food supply chain. From global sampling to risk assessment and supplier qualifications to interim management, they develop solutions to enable reliable product availability while responding to new challenges.
nuTIQ is your Partner for
Inspection services (sampling, loading control) in more than 100 countries worldwide
Consultations concerning HACCP, Food Safety, Food Defense, Food Fraud
Troubleshooting in production, storage, trade
Loss surveyor
Food Safety Audits as well as audits concerning social responsibility (international supplier audits etc.)
With a multidisciplinary team of specialists for testing, audits, inspection, global sampling and digitalization processes, they integrate traditional quality management tools with digital solutions to reduce risks and costs in globalized food supply chains.
iMIS: Integrated Management and Information System
Real-time business and quality management monitoring
Latest updates to comply with the latest legal requirements and legislation
Complying with the GFSI standards
90% of QA management is possible without a technical background
Flexibility: company and person independent
Direct contact with iMIS Food experts
Management of multiple food production sites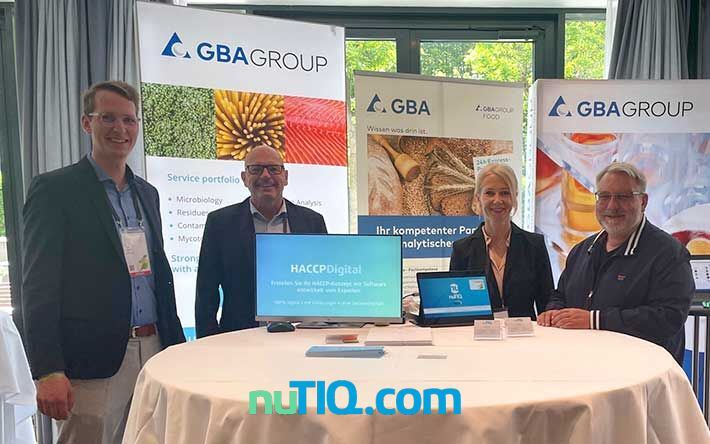 ---
Related articles to Food Safety Congress with nuTIQ and the GBA Group
Many customers and visitors to this page 'Food Safety Congress with nuTIQ and the GBA Group' also viewed the articles and manuals listed below: