iMIS Food Handbook
The iMIS Food Handbook is a digital quality management manual updated with the latest GFSI-approved standards and European legislation. Instructions and procedures are specified to the customer to ensure that the company complies in real time.
Multi-lingual
The handbook is available in the following languages:
Advantages digital handbook
The digital handbook can be seen from any computer or handheld device. The software is ideal for food companies with demanding clients that transcend the requirements of GFSI standards, as well as making the procedures available in multiple languages to minimize the language barrier to understand each other's processes.
Read more about our handbook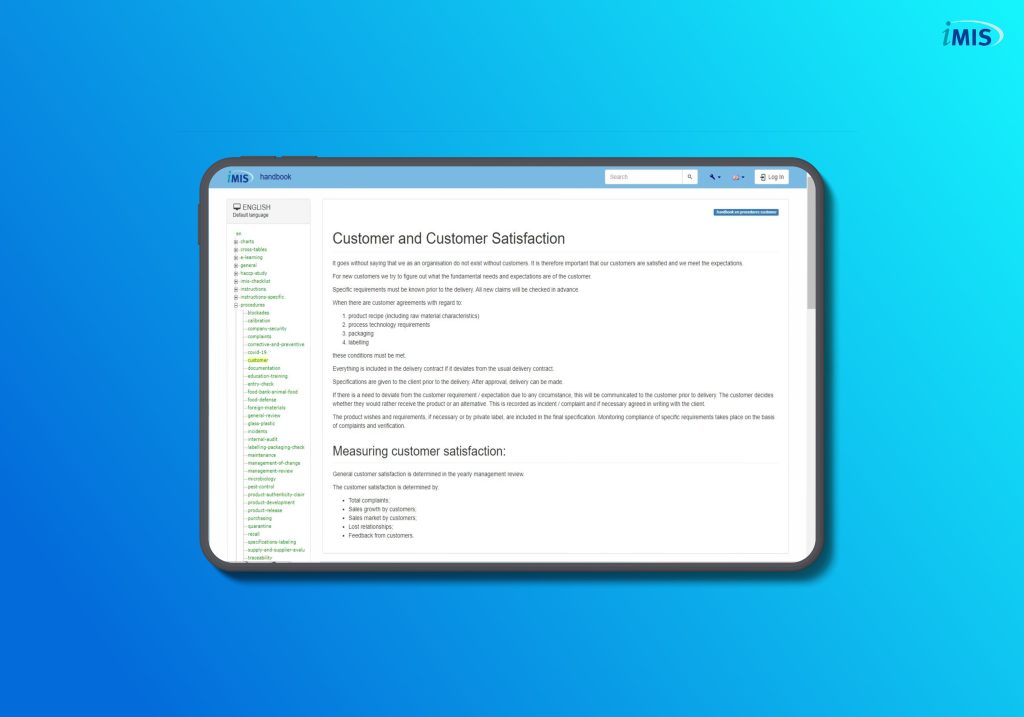 ---
Related articles to iMIS Food Handbook is available in 4 languages
Many customers and visitors to this page 'iMIS Food Handbook is available in 4 languages' also viewed the articles and manuals listed below: