| | | | | | |
| --- | --- | --- | --- | --- | --- |
| Nr. | Country | Region | FSSC22000 certifications | BRC certifications | IFS certifications |
| 1 | Algeria | Northern Africa | 22 | 2 | 5 |
| 2 | Angola | Middle Africa | 6 | | |
| 3 | Benin | Western Africa | | 2 | |
| 4 | Botswana | Southern Africa | | 2 | |
| 5 | Burkina Faso | Western Africa | | 1 | |
| 6 | Burundi | Eastern Africa | | | |
| 7 | Cape Verde | Western Africa | | 1 | 1 |
| 8 | Cameroon | Middle Africa | 11 | | |
| 9 | Central African Republic | Middle Africa | | | |
| 10 | Chad | Middle Africa | | | |
| 11 | Comoros | Eastern Africa | | | |
| 12 | Congo | Middle Africa | 1 | | |
| 13 | Côte d'Ivoire | Western Africa | 16 | 6 | 2 |
| 14 | Djibouti | Eastern Africa | 1 | | |
| 15 | DR Congo | Middle Africa | | | |
| 16 | Egypt | Northern Africa | 192 | 295 | 4 |
| 17 | Equatorial Guinea | Middle Africa | | | |
| 18 | Eritrea | Eastern Africa | | | |
| 19 | Eswatini/Swaziland | Southern Africa | 12 | 2 | |
| 20 | Ethiopia | Eastern Africa | 11 | 6 | |
| 21 | Gabon | Middle Africa | | | |
| 22 | Gambia | Western Africa | | 1 | |
| 23 | Ghana | Western Africa | 23 | 7 | 5 |
| 24 | Guinea | Western Africa | 1 | | |
| 25 | Guinea-Bissau | Western Africa | | 1 | |
| 26 | Kenya | Eastern Africa | 95 | 48 | 5 |
| 27 | Lesotho | Southern Africa | 1 | | |
| 28 | Liberia | Western Africa | | | |
| 29 | Libya | Northern Africa | 1 | | |
| 30 | Madagascar | Eastern Africa | 5 | 1 | 6 |
| 31 | Malawi | Eastern Africa | 6 | | |
| 32 | Mali | Western Africa | 2 | | |
| 33 | Mauritania | Western Africa | | | 1 |
| 34 | Mauritius | Eastern Africa | 6 | 18 | 4 |
| 35 | Morocco | Northern Africa | 55 | 164 | 108 |
| 36 | Mozambique | Eastern Africa | 6 | 3 | |
| 37 | Namibia | Southern Africa | 6 | 4 | 5 |
| 38 | Niger | Western Africa | 1 | | |
| 39 | Nigeria | Western Africa | 60 | 2 | 1 |
| 40 | Rwanda | Eastern Africa | 2 | | |
| 41 | Sao Tome & Principe | Middle Africa | | | |
| 42 | Senegal | Western Africa | 2 | 4 | 2 |
| 43 | Seychelles | Eastern Africa | 1 | 1 | 1 |
| 44 | Sierra Leone | Western Africa | | | |
| 45 | Somalia | Eastern Africa | 2 | | |
| 46 | South Africa | Southern Africa | 825 | 348 | 47 |
| 47 | South Sudan | Eastern Africa | | | |
| 48 | Sudan | Northern Africa | 5 | | |
| 49 | Tanzania | Eastern Africa | 12 | 12 | 1 |
| 50 | Togo | Western Africa | 1 | | |
| 51 | Tunisia | Northern Africa | 47 | 30 | 31 |
| 52 | Uganda | Eastern Africa | 13 | 7 | 1 |
| 53 | Zambia | Eastern Africa | 3 | 1 | |
| 54 | Zimbabwe | Eastern Africa | 9 | 3 | |
About us
We are a Food Tech firm in Food Safety Systems. We are global experts in setting up and maintaining Food Safety systems for companies in the Food Supply Chain. Privately owned and completely independent.
In our Partnership Program we would like to work together with (Non)Governmental Organizations, Universities, Multinationals and Food companies.
iMIS Food Global
iMIS Food Global is a fully equipped Food Safety platform for developing countries. Unique is the installation of an iMIS Food server at the Food company, for online and offline availability.
The online (no travel costs) supported iMIS Food implementation process includes 6 to 10 days of support and has a lead time of 3 months.
Our Market
Our target group is the global Food Supply Chain. This sector is increasingly confronted with legislation and regulations in the field of product quality, hygiene and food safety. The rules are not only determined nationally, but often originate from all kinds of international bodies. Customers of these companies often work with their own standards systems. Companies must ensure the implementation of sound Food Safety systems. Even if all the requirements of the various laws and regulations are met, problems cannot be ruled out completely. That is why it is necessary that it is always possible to demonstrate compliance with all Food Safety requirements.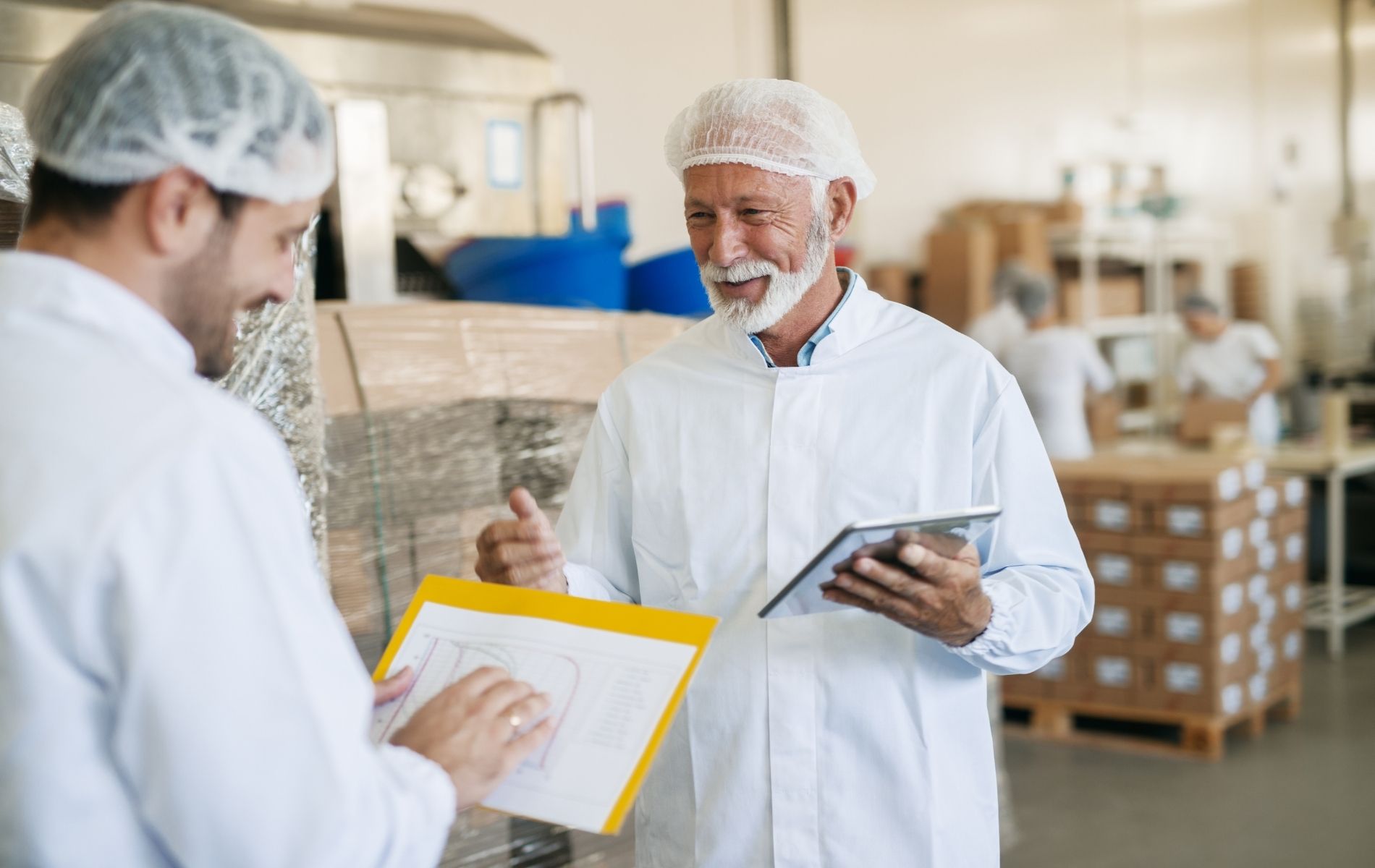 More about Qassurance & iMIS Food
Portfolio with an id of "ukpages" is not defined.
Food Safety News (in Dutch)
The Safe Food Imperative report is a call for greater prioritization of Food Safety and public targeted investment in low and middle-income countries (LMICs).
In dit artikel lees je meer lezen over Afrikaanse opkomende landen en hun aantrekkelijkheid voor de markt.