About Fairafric
Established in 2016, Fairafric is a German Ghanaian business that produces the first chocolate entirely made in West Africa. This is done in Suhum, close to the capital Accra, and is sold mainly in European food stores. Producing the whole bar locally is beneficial, as it creates more value and income per ton for the country. Adding to sustainability, Fairafric is climate neutral due to its solar-powered factory, which was built in just a couple of months.

They offer 12 different flavours, including different nuts or salt, in either milk chocolate or dark chocolate in different percentages. Furthermore, they created Amanase, chocolate-covered nuts, fruits and Pralines.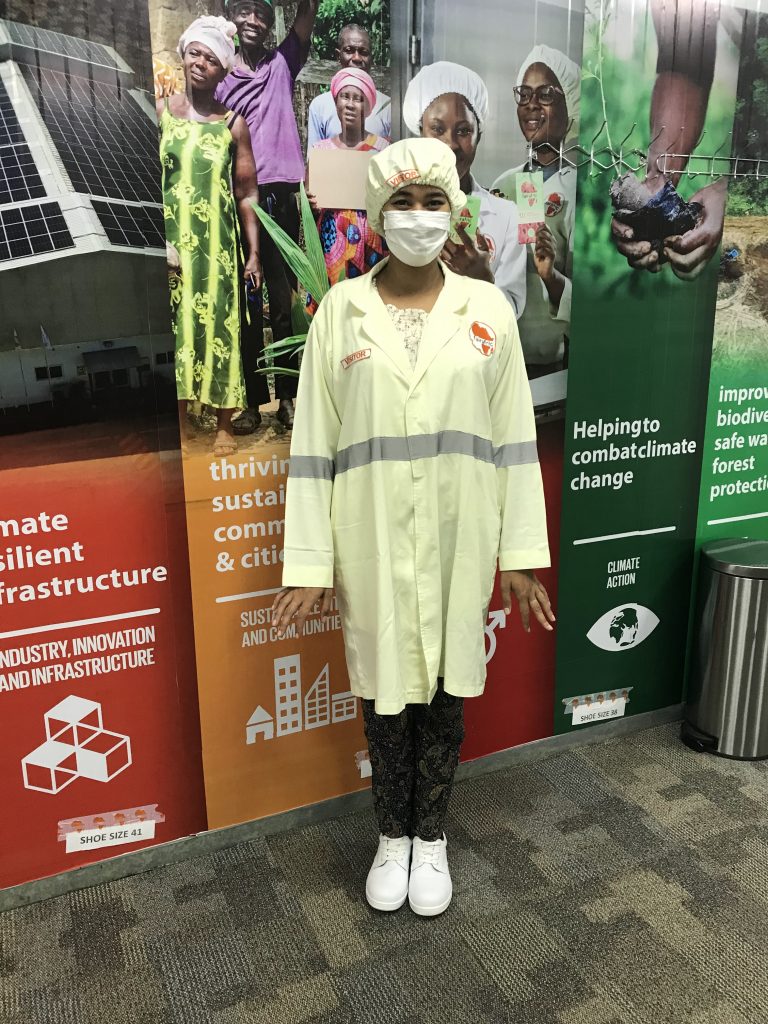 Nele and the Fairafric Chocolate Factory
At Biofach, Andrada and Nele met the managing director of Fairafric, Michael Marmon-Halm. As Nele was going to Ghana for a non-work-related project, she was invited to visit the factory, which happened on the 1st of September.
It was impressive to see that there is no need to export cocoa beans to be manufactured into a chocolate bar. After a chat with the quality manager to learn more about the company and explain the iMIS Food platform and the Export Program, Nele got the chance to visit the factory. Safety measurements were implemented before entering the production area, such as taking off jewellery, wearing a hair cover, a coat and a different set of shoes, and signing the rules and regulations. That day there was no production, but it was still impressive to see and learn about the different steps of producing a chocolate bar.
The ingredients
The factory actually gets cocoa mass or liquor, which are delivered in blocks. Then it goes through the different steps, such as adding the milk, which actually comes from Germany as there are no organic milk producers in Africa. Besides that, all products are organic certified and Fairafric tries to get these products from as close as possible. That means, for example, cocoa beans, pineapple, and mangos are from Ghana, sugar is as well from Africa, and other ingredients come from Europe or Asia. Besides the organic certification, Fairafric is FSSC 22000 certified and wants to become Kosher, Halal, ISO 14000 and Fair Trade
After the factory tour, Nele tried 2 different chocolate (70% dark chocolate with almonds and tigernut and 43% milk chocolate with hazelnuts) and had a little chat with the IT personnel as they had questions about the iMIS Food system. All in all, it was a great experience, and we thank Fairafric for receiving us.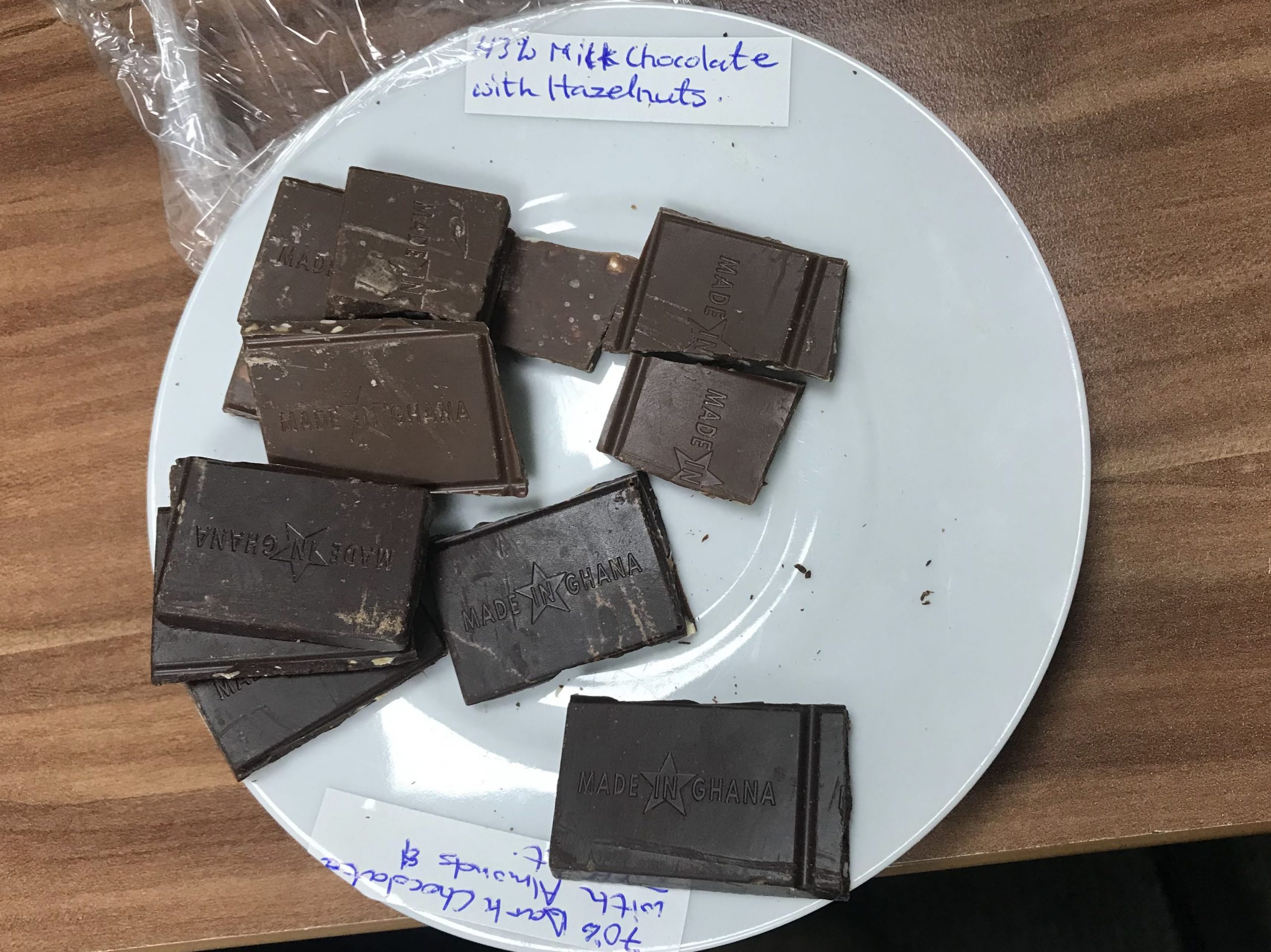 iMIS Food
iMIS Food offers a complete software platform for food safety.  iMIS Food offers:
The knowledge, content, infrastructure, and processes for Food Safety;
Always up to date with Food Safety hazards, EU legislation, and FSSC 22000, BRC and IFS;
Direct access to our Food Safety experts;
Business Continuity Management: the system also works offline;
Real-time Food Safety reports for the customer and consumer;
---
Related articles to Visiting the Fairafric chocolate factory in Ghana
Many customers and visitors to this page 'Visiting the Fairafric chocolate factory in Ghana' also viewed the articles and manuals listed below: