Comply with any mobile device
iMIS Food Mobile, the Food Safety Compliance solution for IFS – International Featured Standards, BRCGS and Foundation FSSC on your mobile phone. It also includes all food legislation, fraud, standards and hazard updates.
iMIS Food Mobile Demo
Please get in touch with us for a live demo on your own cell.
iMIS Food Mobile multilingual
Available in English, German, French and Dutch. Any other language in 6 weeks, with the right iMIS Food Business partner. You are very welcome to join us as a partner!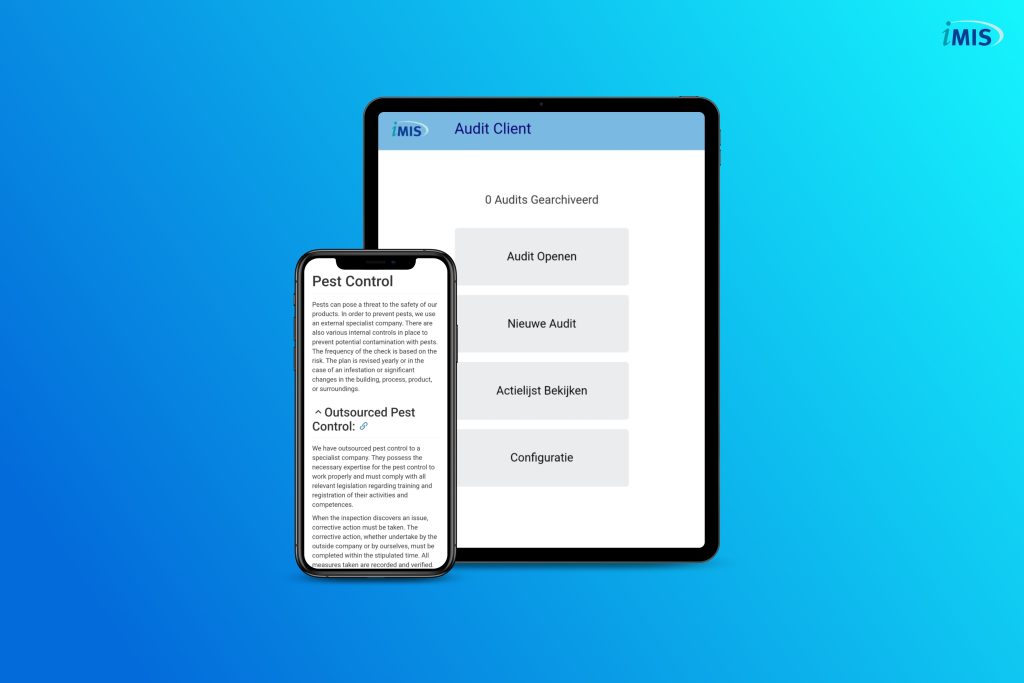 ---
Related articles to iMIS Food Mobile: Comply with any mobile device
Many customers and visitors to this page 'iMIS Food Mobile: Comply with any mobile device' also viewed the articles and manuals listed below: