The iMIS Food overview
iMIS Food: Connect to Comply: A simple picture, validated in 1000 GFSI audits like BRCGS, IFS – International Featured Standards and Foundation FSSC and projects in Europe, Africa and Asia.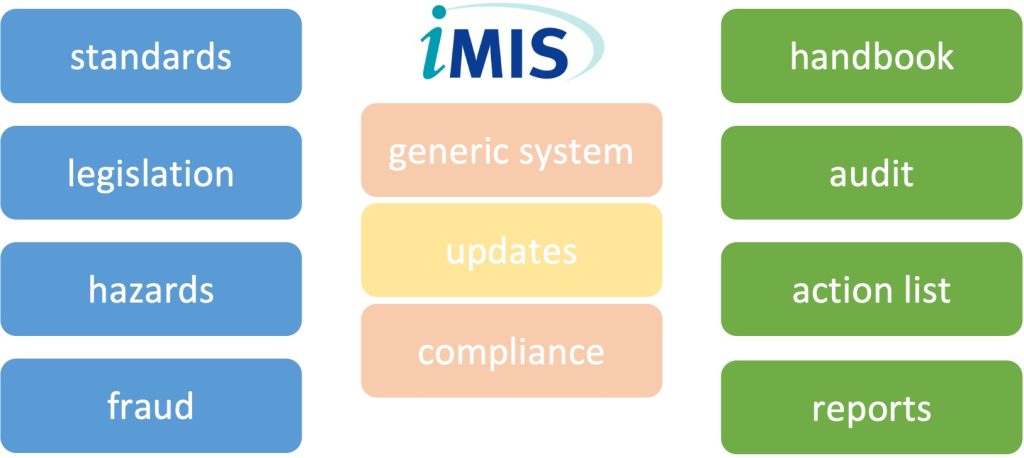 Are you ready?
It took us twenty years to make it work in English, German, French and Dutch. Because we love our job, we did it….any investor or multinational would have stopped this project after three years 🙂 Are you ready for iMIS Food?
iMIS Food: Connect to Comply
---
Related articles to iMIS Food Platform: Connect to Comply
Many customers and visitors to this page 'iMIS Food Platform: Connect to Comply' also viewed the articles and manuals listed below: