Webinar: Access to global markets
In today's globalized world, it's more important than ever for companies to have access to international markets. However, gaining access to these markets can be challenging, especially for small and medium-sized enterprises (SMEs). One way to overcome these challenges is by obtaining sustainable certification. To help Jordanian companies achieve this, the Business Professional Women Association (BPWA) and QAssurance recently organized a webinar.
The webinar aimed at providing Jordanian companies led by women with the knowledge and tools they need to meet international standards and regulations and demonstrate their commitment to sustainability. The event was attended by representatives from various industries, including food and beverage, textiles, and cosmetics.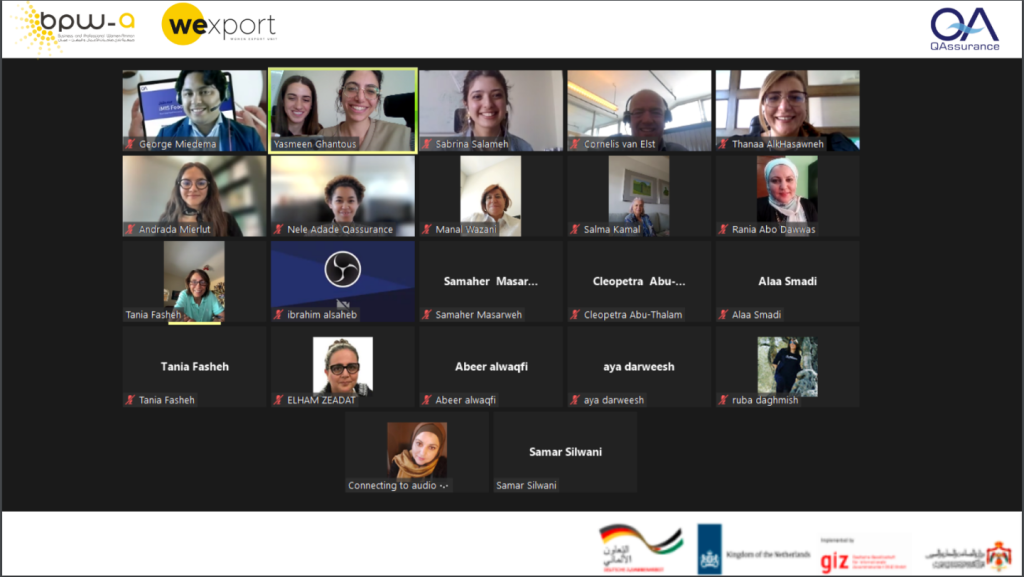 The Business and Professional Women Association- Amman (BPWA) is a non-profit organization that aims to empower women in Jordan by providing them with opportunities for personal and professional development. BPWA was established in 1973 and has since then been working tirelessly to promote gender equality, women's rights, and women's economic empowerment. The organization offers various programs and initiatives, including training sessions, workshops, networking events, and mentorship programs, to help women enhance their skills and advance their careers. BPWA also advocates for policy changes that benefit women and works towards creating a more inclusive and equitable society.
Workshop
The webinar ended with an online workshop to create clear goals and learn the current status of the organizations in the scope of export. The Export Basics Calculator was developed to give the participants a quick checklist and score on their readiness to access global markets.
Export Basics Calculator
---
Related articles to Webinar access to Global Markets BPWA
Many customers and visitors to this page 'Webinar access to Global Markets BPWA' also viewed the articles and manuals listed below: