Freelance auditors in the food industry
The trend of freelance auditors in certification land is logical from a business point of view. But certifying institutions have to realize that managing freelancers requires another management system than managing employees. And yes, FSSC22000 is part of the ISO accreditation, so it can potentially harm the whole ISO business.
Experience freelance auditors
We were asked not to post any bad experiences anymore so that we would stay impartial and unbiased. However, our latest experiences in January, strange potential suspensions and a lot of ad hoc audit planning changes in the same week made us disappointed in the food compliance industry, that's our passion.
Certifying institute auditors versus some freelance auditors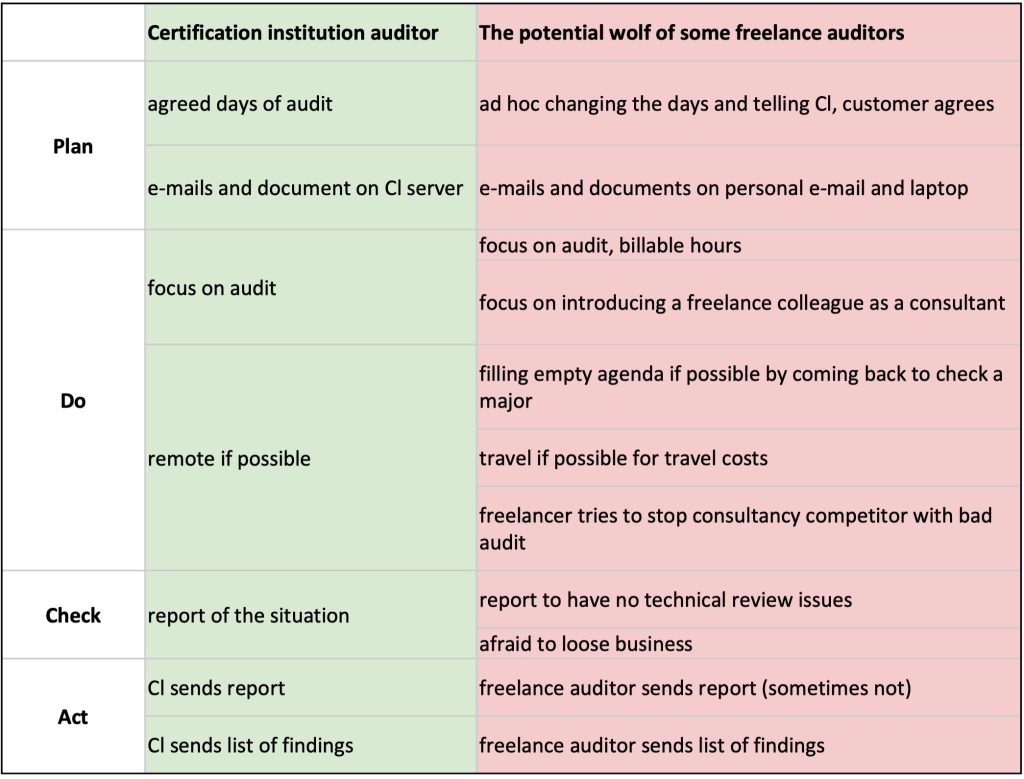 Certifying bodies
Certifying bodies, please focus on your core business: a professional certification process which goes further than billing audit days.
---
Related articles to The trend of freelance auditors in certification
Many customers and visitors to this page 'The trend of freelance auditors in certification' also viewed the articles and manuals listed below: